Planting the Future
When Ekopolis Foundation approached us with their new project Planting the Future, our team at Cukru knew immediately that it was going to be both a challenge and our favorite project at the same time.
This project required a new, broad visual identity. Throughout the creative process, in addition to the main logo and a variety of unique icons, we had to keep in mind the large volume of offline and online outputs. Ultimately, the visual identity was laid out in a 33-page design manual. Coming up with the logo, the different elements, fonts or icons did not mean that our job was done.
The next phase of our collaboration was creating a new, modern website sadimebuducnost.sk, which serves not only as a stylish digital presentation tool, but as a registration portal as well. Its main goal is to map the number of trees planted in Slovakia and support planting in general. The whole portal was based on WordPress within the established visual identity. It is designed and programmed to meet the client's requirements.
After the launch, there was even more work ahead of us, specifically helping to promote and capture initial plantings on videos and photos. We also helped our client with consulting of the communication strategy used to acquire new partnerships.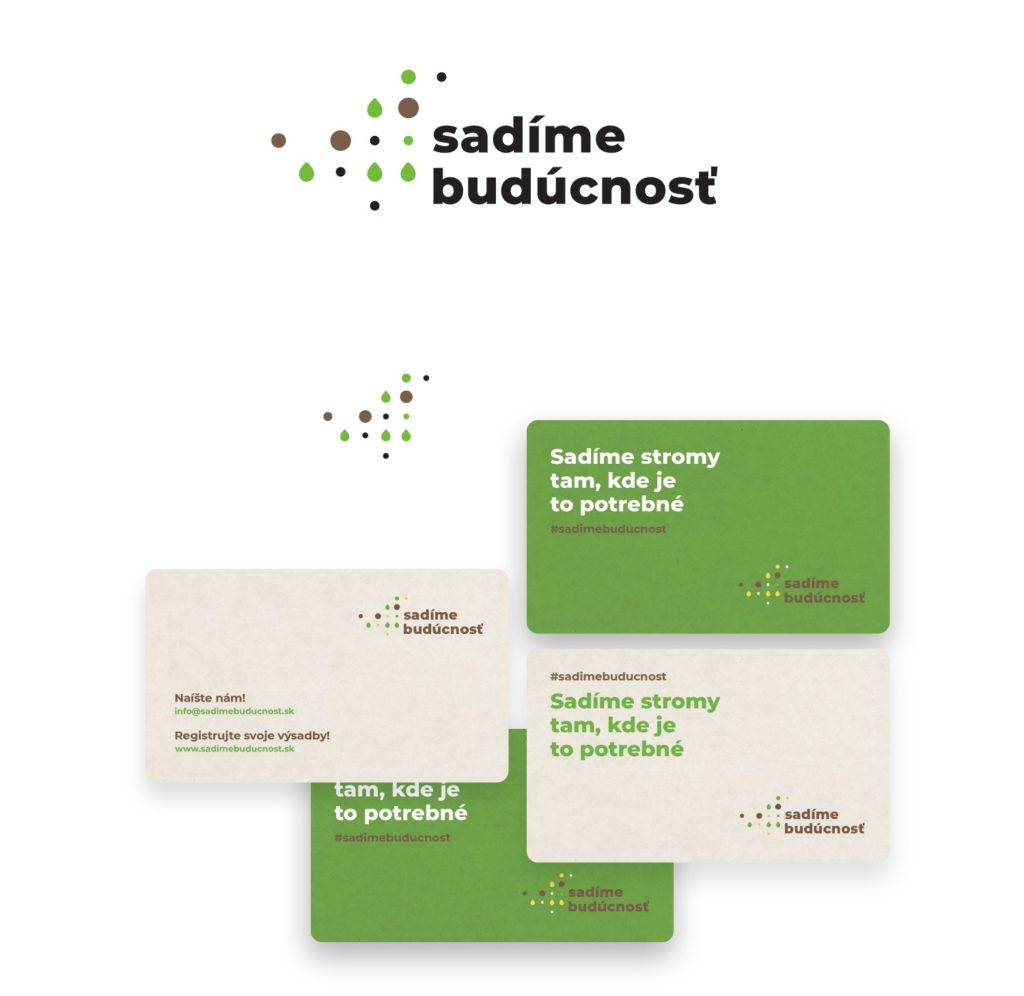 In addition to the project living its own successful life, feedback from the client is always a huge reward. This is how Ekopolis Foundation felt about our collaboration:
"Our decision to collaborate with Cukru was a great choice. We are quite satisfied with the results which were delivered thanks to their professional, creative, and pleasant approach. In Cukru, we found a partner who understands content, actively searches for effective solutions, and fulfills agreements."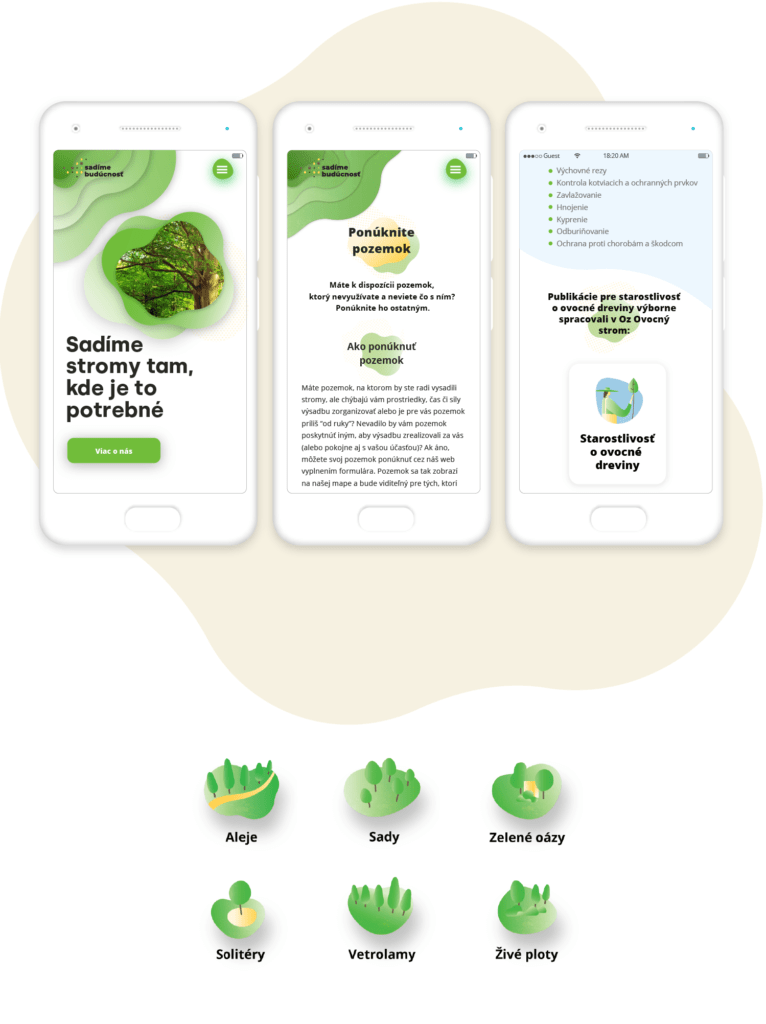 A set of playful and original icons, tailor-made to suit the needs of the project and its communication.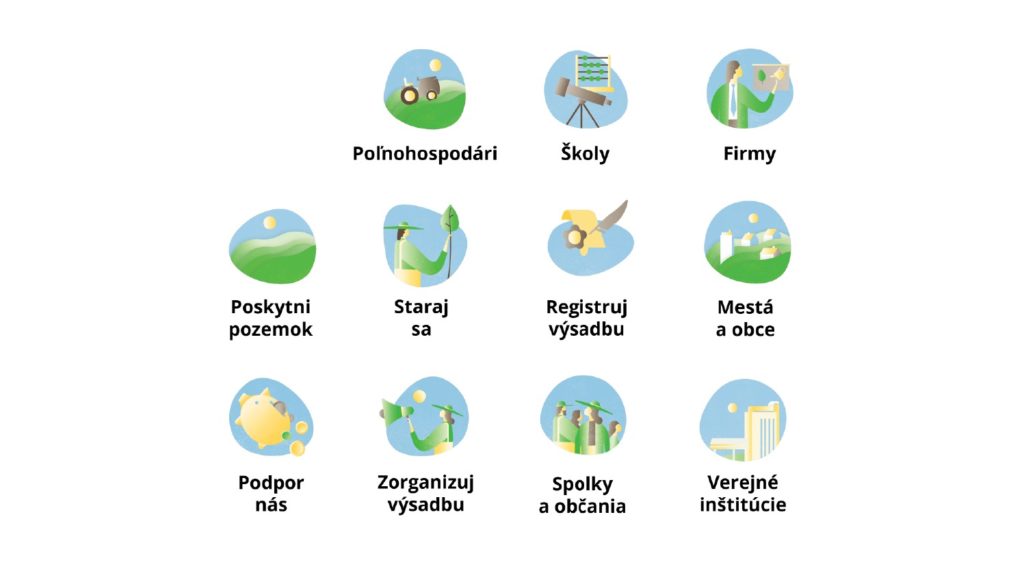 Suggestions of visuals for communication on social media and in other promotional materials.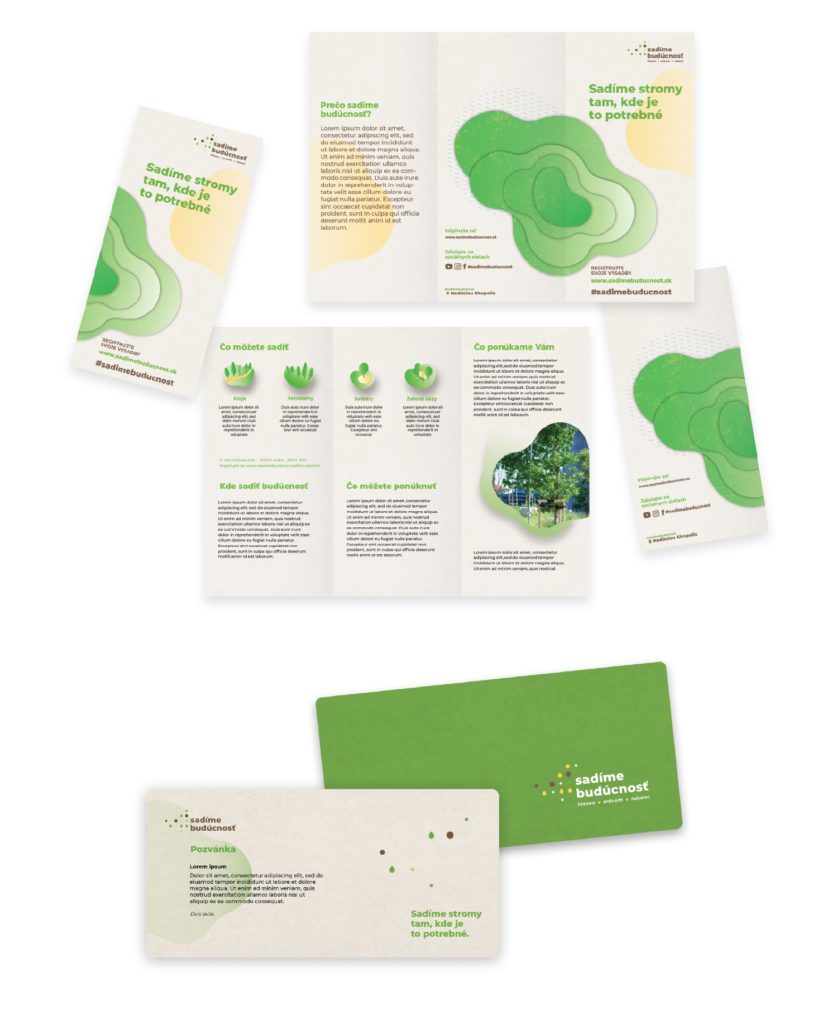 A series of promotional videos documenting individual plantings, the whole process, atmosphere, and statements of key participants. Videos are completed with motion design corresponding with the project's identity.
Do you like our work?
Are you looking for a creative partner to cooperate with? If you find our work intriguing, drop us a line.
get offer
Would you like to work together?