Statočná Trnava
An information campaign on the coronavirus for the town of Trnava, which could be translated as "Courageous Trnava". Created and realized in an extremely operative way in the spring of 2020.
We reached out to the local government on our own initiative and with our own idea. Let's communicate the current situation to the citizens of Trnava using non-formal language! We devised an introductory video with the mayor, shot in the empty streets of our town, and we wrote a compelling voiceover. Original illustrations were drawn by Jozef Gľaba and the idea of the modified coat of arms was created in mutual collaboration. In this project, we oversaw the copywriting, illustrations, animations, videos, gifs for Instagram and graphic design of both posters and citylights. We designed the social media communications and created various formats for various needs. As an agency, we worked on this project pro bono – at our own expense, while the town only covered production costs covering the fee for external team members. As a Trnava-based company, we were happy to do our small part to help with the pandemic situation.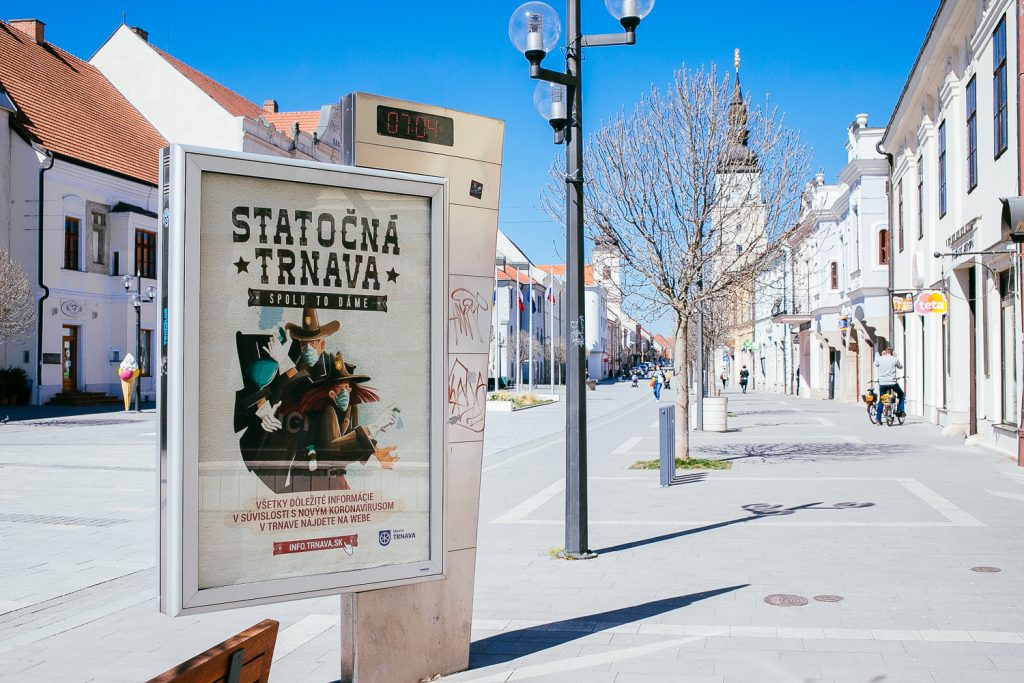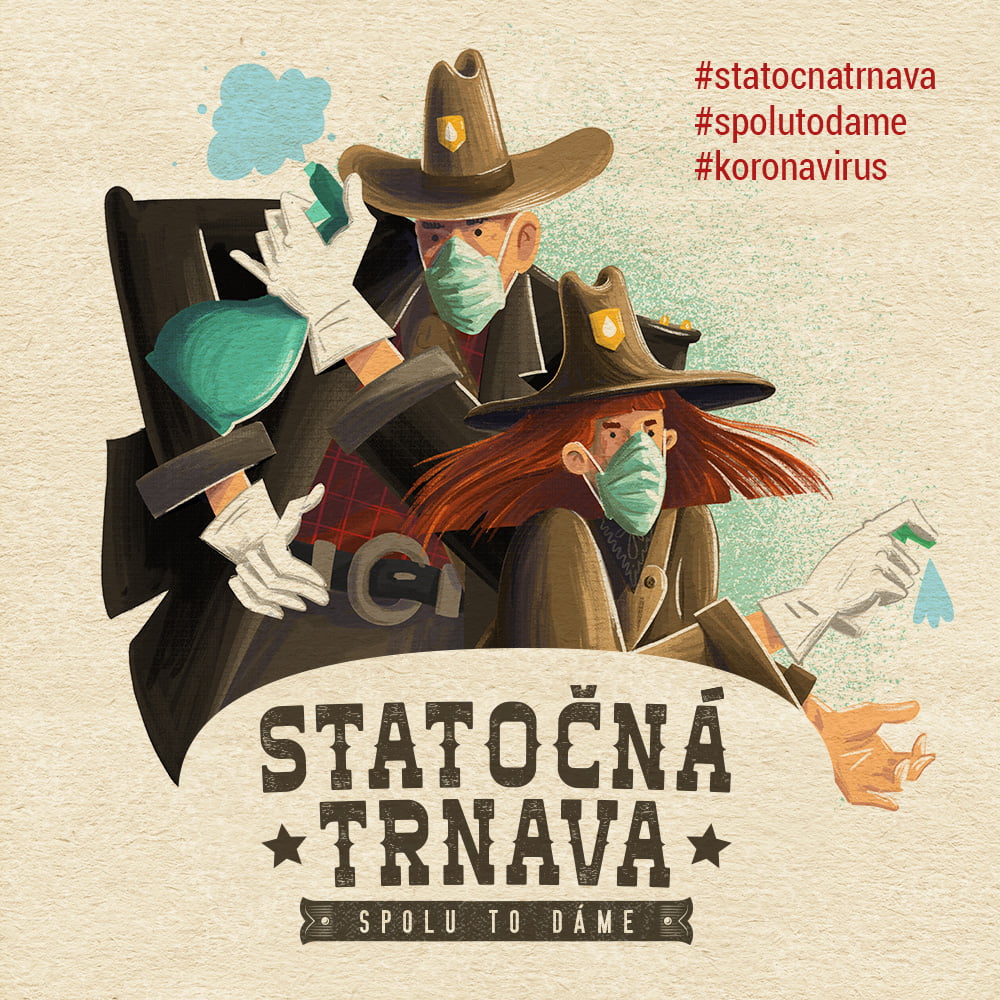 Do you like our work?
Are you looking for a creative partner to cooperate with? If you find our work intriguing, drop us a line.
get offer
Would you like to work together?